We use the Reach and Wash System enabling us to clean windows, sills, frames, cladding and fascias using Poles and pure water up to a height of about 70 feet. The use of ladders is eliminated and all operators work from the safety of the ground. For more bespoke cleaning we use a variety of high level access equipment.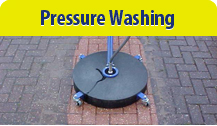 We can clean all types of surfaces from patio areas to large car parks using our high powered commercial jet and pressure washing machinery. The removal of moss, algae, weeds, oil and dirt is carried out quickly with the minimum of disruption, restoring the surface to its original state and enhancing the appearance of your entrance way and surrounding areas.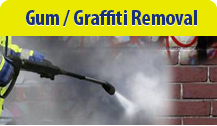 Gum and graffiti can damage the whole
appearance of your property and Business. Using our specialised machinery and equipment we can remove all gum and graffiti quickly and safely restoring surfaces to their original state.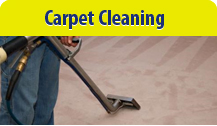 We have invested in the latest carpet cleaning equipment so we can tailor our clean to the type of carpet you have using hot water extraction or a dry chemical compound such as Host, Bonnet Buff or Dry Foam. We complete a full survey before cleaning commences to determine the most appropriate clean to give you the best result possible.